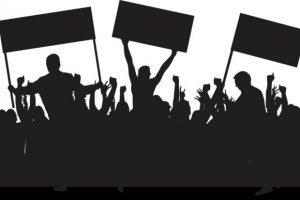 Whatever your position on vaccination, we can perhaps all agree that one has a fundamental right to decide for oneself and one's children whether or not to consent. That fundamental right has been working well for decades in Maryland without compromising public health. Stand with us to protect our right to choose and our right to informed consent before the pharmaceutical industry passes laws that force their profit driven decisions upon you.
Sign up for our confidential email list so that you can be connected with others in your area.

Find your legislative district and representatives here: https://openstates.org/find_your_legislator/?address=

Send us your questions, concerns and ideas.

Organize a local focus group and we will arrange to have someone join you to discuss what you can do

Make a donation to help with costs for published information, for supporting conferences and meetings and for maintaining the website. No one affiliated with HealthChoiceMaryland.org receives any compensation. We are a volunteer, grassroots organization.

Stay informed by checking this site for news as well as checking the links listed below.
1. For well documented information regarding medical policy and rights and vaccine issues go to https://childrenshealthdefense.org/ and/or https://www.icandecide.org/
2. For well documented information about the HPV vaccine, go to: https://sanevax.org/ and/or  www.gardasil-and-unexplained-deaths.com
3. For information about what is happening across the country regarding vaccine and health related legislation, go to https://nvicadvocacy.org/members/Home.aspx
4. For books about the HPV vaccine, see The HPV Vaccine on Trial by Mary Holland, J.D., et.al; Journeys From Trust to Tragedy by Norma Erickson and Shattered Dreams by Christina England. All are available on Amazon.